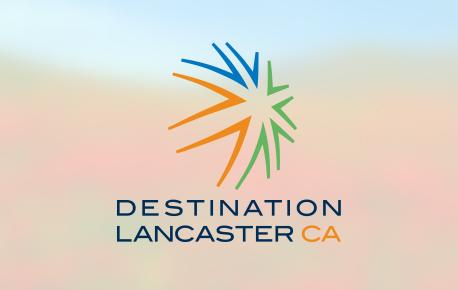 Antelope Valley Board of Trade Business Outlook Conference
Antelope Valley Board of Trade
Business Outlook Conference
The Future: Unleashed
Where: H.W. Hunter Pavilion
Guest Speaker: Janine Driver

Janine Driver
New York Times Best-Selling Author
What is your body language really saying to your colleagues, customers and clients?
Janine Driver is the New York Times best-selling author of You Say More Than You Think (Random House), and most recently You Can't Lie To Me (HarperOne), popular keynote speaker, media expert for NBC's TODAY Show, 20/20, CNN, Anderson Cooper, Katie, Dr. Drew on HLN and the Dr. Oz Show. She is the founder, president, and lead instructor for the Body Language Institute (BLI). BLI is an elite certification program that offers award-winning advanced communications training to help executives, sales and other professionals build executive presence, explode their selling skills, and create and deliver business presentations that win new business. Janine and her team of the world's most sought after subject matter experts have helped clients become the total leader, which ultimately led them to win millions of dollars in new business contracts.
Imagine the impact you will have on others when you are inspired to look at the world differently. Come early and grab a good seat to experience the exciting and inspiring NY Times best-selling author and award-winning speaker, Janine Driver!
---
Bill Allen
CEO of Los Angeles Economic Development Corporation
Bill Allen is the Chief Executive Officer of the Los Angeles County Economic Development Corporation and its subsidiary, the World Trade Center Los Angeles. Mr. Allen is also Co-Chair of the California Stewardship Network, a Vice Chair of the Valley Economic Alliance and a member of the Board of Directors of the Weingart Foundation, Regional Economic Association Leaders of California Coalition, Los Angeles Area Chamber of Commerce, Los Angeles Coalition for the Economy and Jobs, FilmL.A., Unite L.A., and Sister Cities of Los Angeles.
Active in regional economic development for more than 20 years, Mr. Allen was the first CEO of the Valley Economic Alliance where he raised more than $5 Million to create public/private partnerships to bring together education, cities, business and community organizations to address critical issues impacting the greater San Fernando Valley region. In addition to Mr. Allen's community activities, he is a veteran television network and studio executive. He is the owner of Meadowlane Enterprises and Meadowlane Music and also served as the President of MTM Television, the highly regarded independent production company founded by Grant Tinker and Mary Tyler Moore.
A long standing supporter of Valley Presbyterian Hospital, Mr. Allen served on the Hospital's board of directors for 15 years from 2000 through 2015 and co-chaired the Shaping Tomorrow campaign which raised $5 Million to construct our new patient tower. Through his leadership with fellow Hospital board members, Mr. Allen helped the Hospital navigate through unprecedented changes in the national, state and local health care landscape.
---
Charles Wilson
CEO of Southern California Water Coalition
Charles Wilson serves as Executive Director and CEO of the Southern California Water Coalition, a nonprofit, nonpartisan, public education partnership between cities, counties, business, industry, agriculture and water agencies dedicated to securing reliable, affordable, quality water for Southern California. Wilson has been a leading public affairs professional in Southern California for more than 30 years and is a recognized leader in the industry. Wilson has spent the past 25 years in the electric utility industry with Southern California Edison where he led the development and implementation of third party strategic planning and communication efforts and aligned company interests with local, state and federal government officials and agencies.
Wilson also serves as principal owner of PC Consulting Services Inc. A consulting firm dedicated to providing strategic counsel, public affairs, government relations and communications to public agencies, private sector business clients and non-profits. Wilson is recognized as an organizational leader, consensus builder and strategic communications specialist who can develop high performance teams, which produce results. In addition, Wilson also serves as an elected board member of the Santa Margarita Water District where he currently serves as an active and dynamic force in providing leadership to the second largest and fastest growing retail water agency in Orange County.
Prior to joining Edison, Wilson served as director of community and media affairs for State and U.S. Senator John Seymour. He has also worked in sports radio and television with ABC, ESPN, and the Netherlands Broadcast Company. A frequent lecturer and university level instructor, Wilson was invited to provide advanced political campaign and communications seminars to train candidates and political parties in Novosibirsk, Russia. Wilson has also hosted and produced "Orange County Outlook," a locally produced television show highlighting current events, political debate and economic development activities in Orange County.
A graduate of UCLA, Charles earned his BA degree in political science with an emphasis in international relations and public administration. Wilson also earned his M.A. in Organizational Leadership from Azusa Pacific University. Charles has been involved in several community activities including the Association of California Water Agencies, Southern California Public Affairs Association Advisory Board, Southern California Building Industry Association, Los Angeles Business Federated, Orange County Business Council, Mission Hospital Foundation, the Knights of Columbus, Constitutional Rights Foundation, Boy Scouts, YMCA, United Way, Red Cross, KOCE TV, Cystic Fibrosis, CORO, the Sigma Chi fraternity and the UCLA alumni association.
Charles and his wife, Pam, live in South Orange County with their daughter.
---
Erik Neandross
CEO of Gladstein, Neandross & Associates
Erik Neandross is the CEO of Gladstein, Neandross & Associates (GNA), a leading national consulting firm specializing in the market development of advanced, clean, alternative fuel technologies for the on and off-road commercial transportation sectors. Erik oversees GNA's day-to-day business operations, client work, and strategic growth initiatives. He works with GNA's technical, public affairs, grant, market analysis, and events & marketing teams to deliver an array of strategic planning, financial modeling, project development, market intelligence, marketing, communications and expert technical assistance to the firm's clients. In addition to overseeing GNA's technical and project development consulting services, Erik leads GNA's production of several of nation's leading advanced transportation technology and energy conferences, including the annual Advanced Clean Transportation (ACT) Expo, North America's largest clean commercial vehicle show.
With tremendous hands-on experience spearheading the development of many of the nation's largest and most recognized advanced vehicle and alternative fuel infrastructure projects, Erik is a widely recognized industry leader for developing and implementing big ideas. He has been at the forefront of some of some of the nation's largest and most innovative advanced transportation technology projects – working with Penske, UPS, Frito Lay/PepsiCo, Waste Management, City of Los Angeles, Sysco Foods, California Cartage Company, Anheuser-Busch, Ryder, Procter & Gamble, Santa Monica Big Blue Bus, and many others. As one of the industry's most knowledgeable, engaged, and trusted professionals, Erik regularly advises boards of directors and executive leadership teams for some of the largest companies in the advanced transportation technology and energy industries, as well as to a variety of public sector organizations and representatives including governors, mayors, energy and transportation committees, and appointed officials.
---
Antelope Valley Board of Trade Business Outlook Conference
to
Antelope Valley Fair & Event Center
Parking FREE